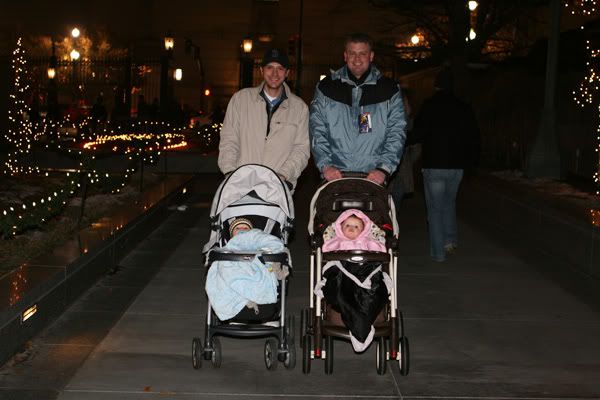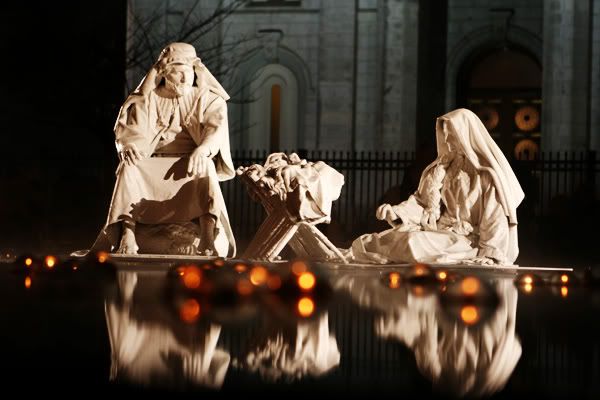 The second we sat Hayes down on Santa's lap he was mesmerized by his big white fluffy beard. As soon as he noticed something behind the beard, not so mesmerized anymore. Maybe next year.
Temple square was so cold, but Selma and Hayes didn't seem to mind all bundled in their blankets. I don't think either of them blinked the entire time.
Nothing better than a fun night to get us in the Christmas spirit!