Tuesday, September 21, 2010
Posted by

Mitzi
at 3:20 PM
2 comments:

I missed one! Here's another from the cabin. Couldn't leave this scrumptious face out ;)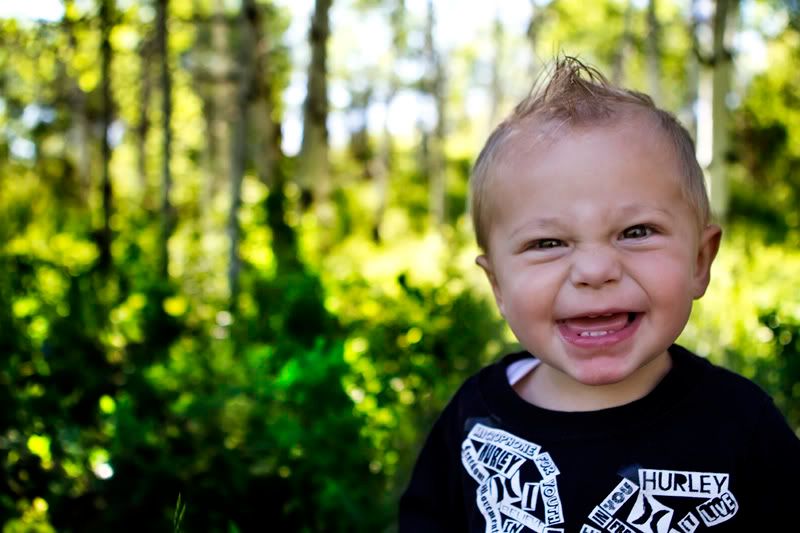 Posted by

Mitzi
at 3:15 PM
No comments:

We try and try all summer to get up to the cabin and when we finally do, it's so worth it. Hayes absolutely loves it up there and it's just gorgeous! There's something about fresh air that makes you forget about any stresses back at home.
13 months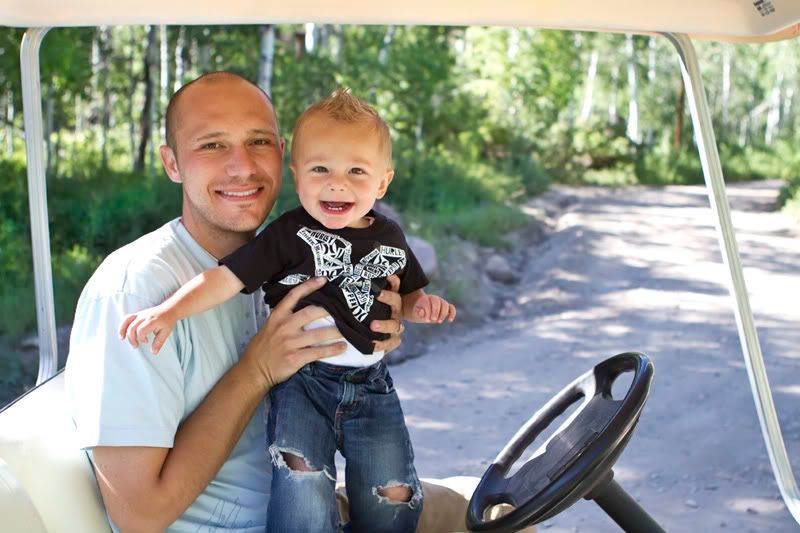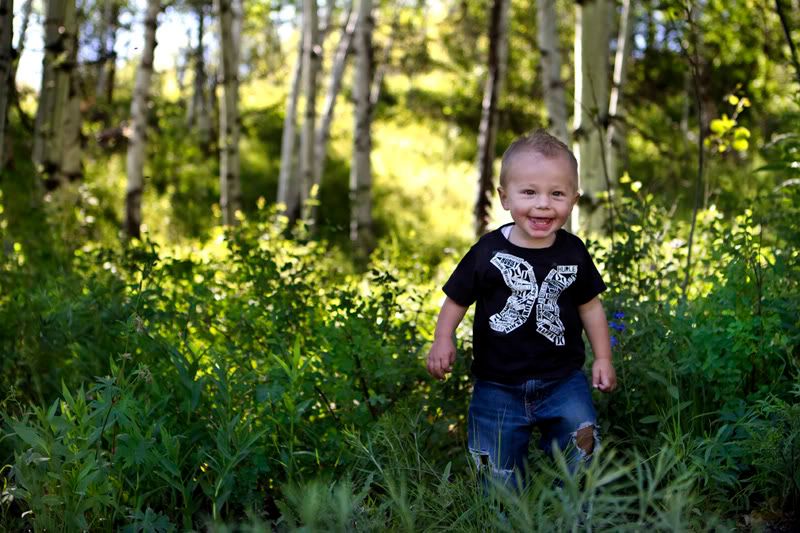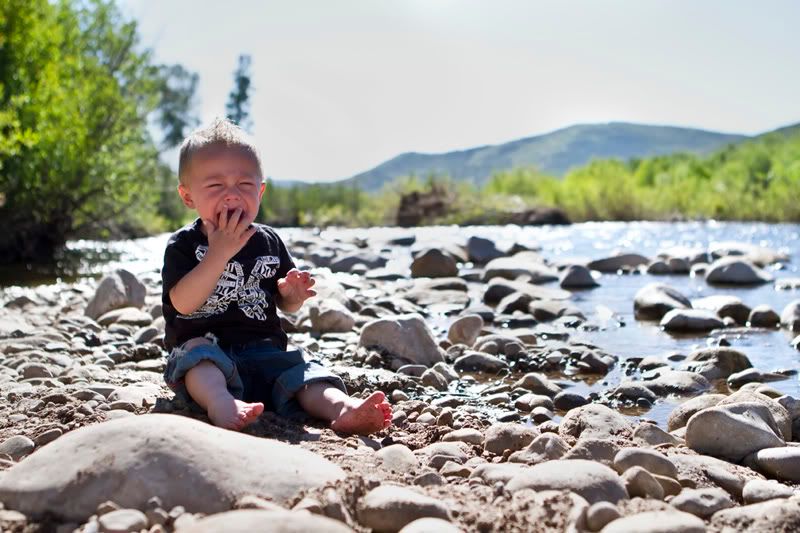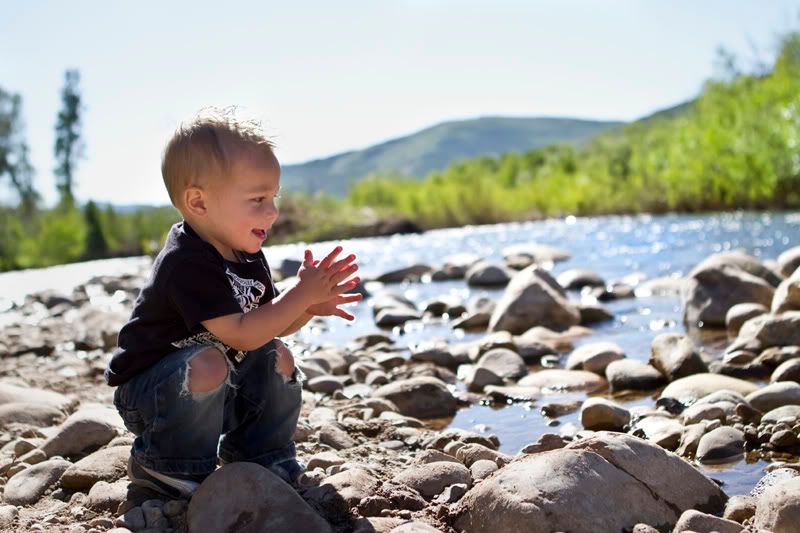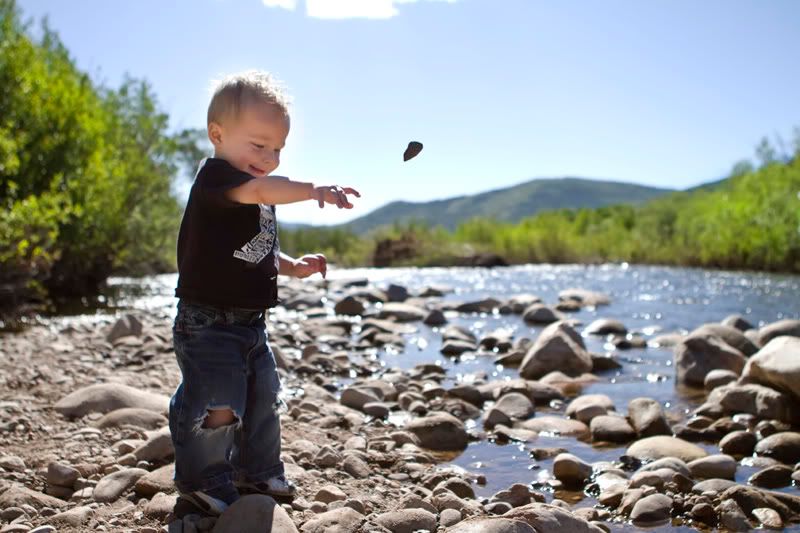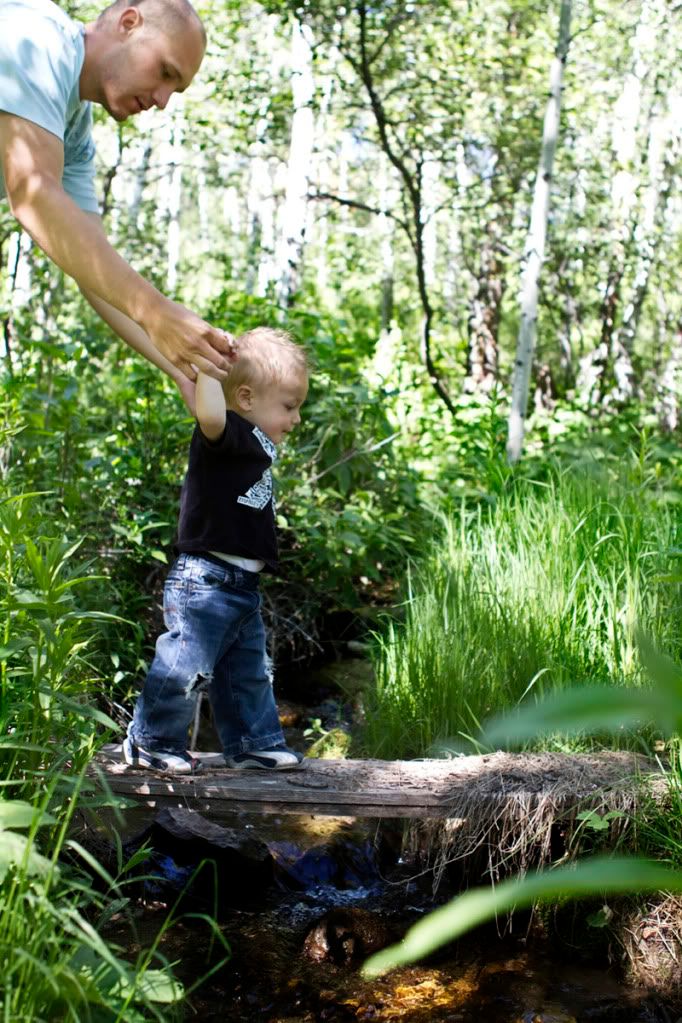 Does anyone else think it's funny that my son walks with his hands in the air, silly kid!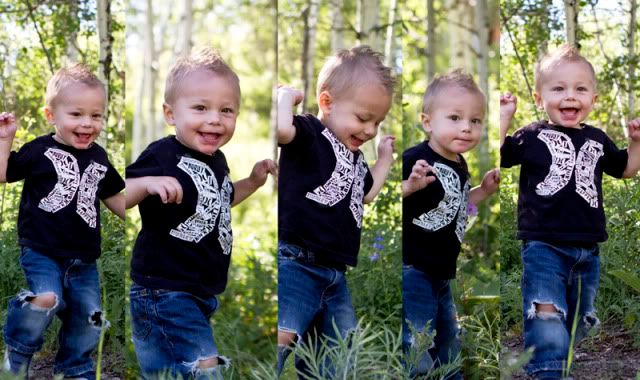 Posted by

Mitzi
at 12:54 AM
2 comments:

Tuesday, September 7, 2010
This summer we had a sleepover with Hayes' two favorite cousins. We did pizza, a movie, popcorn, the whole thing. Don't tell but I was the only one to see the end of the movie. Hayes was in heaven the entire night. Navie is totally his mini mom and Hayes loves her to pieces and poor Ridge just got followed around all night because Hayes wants to do whatever Ridge is.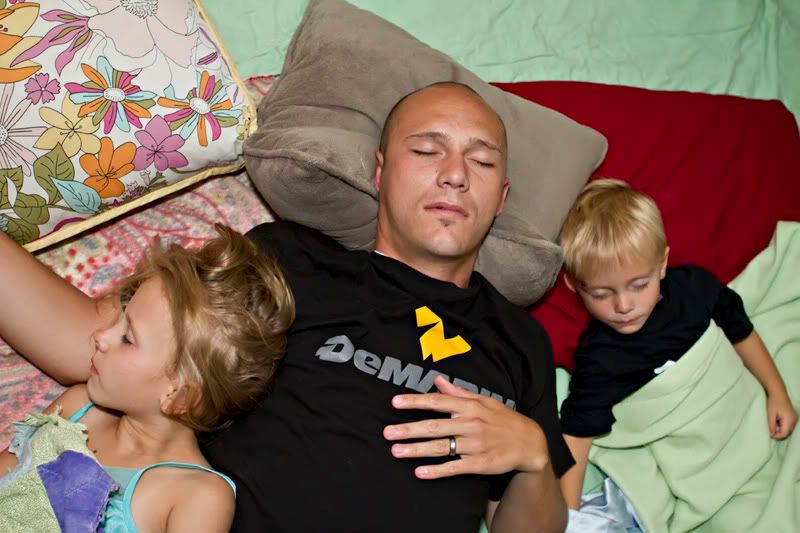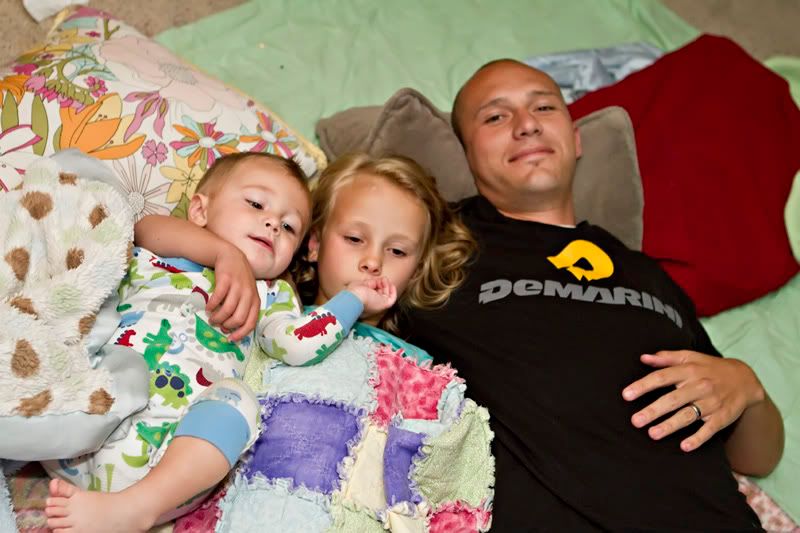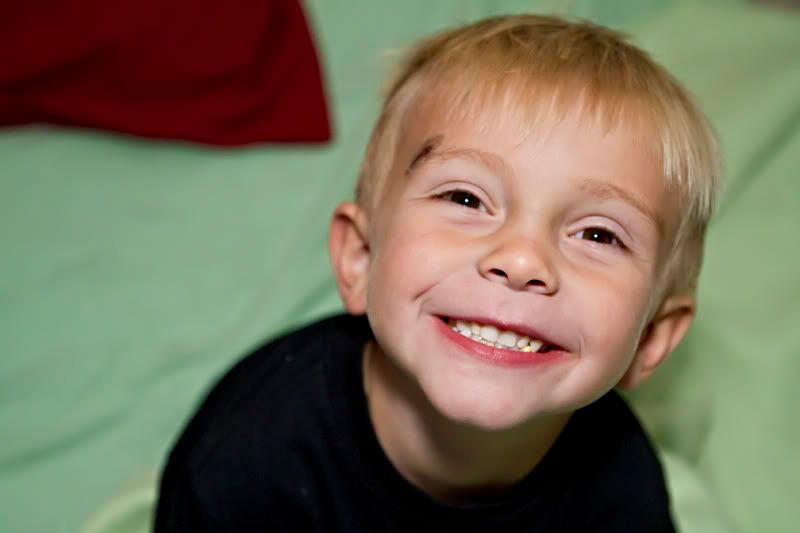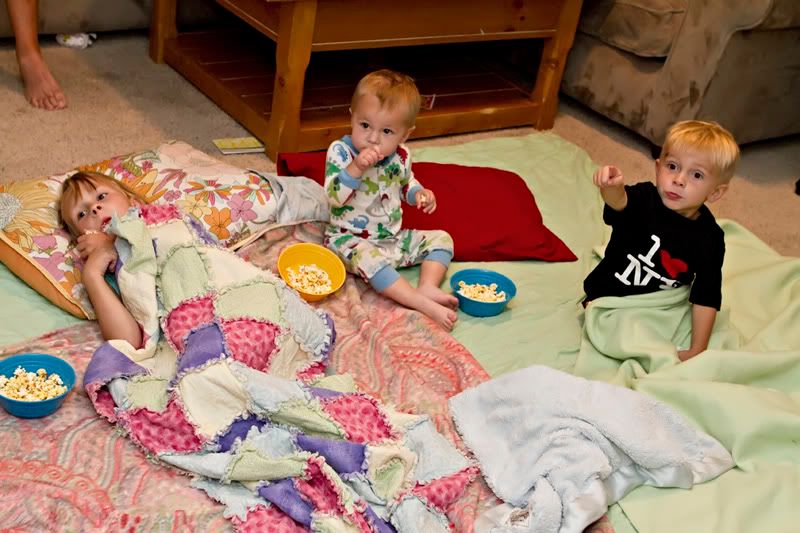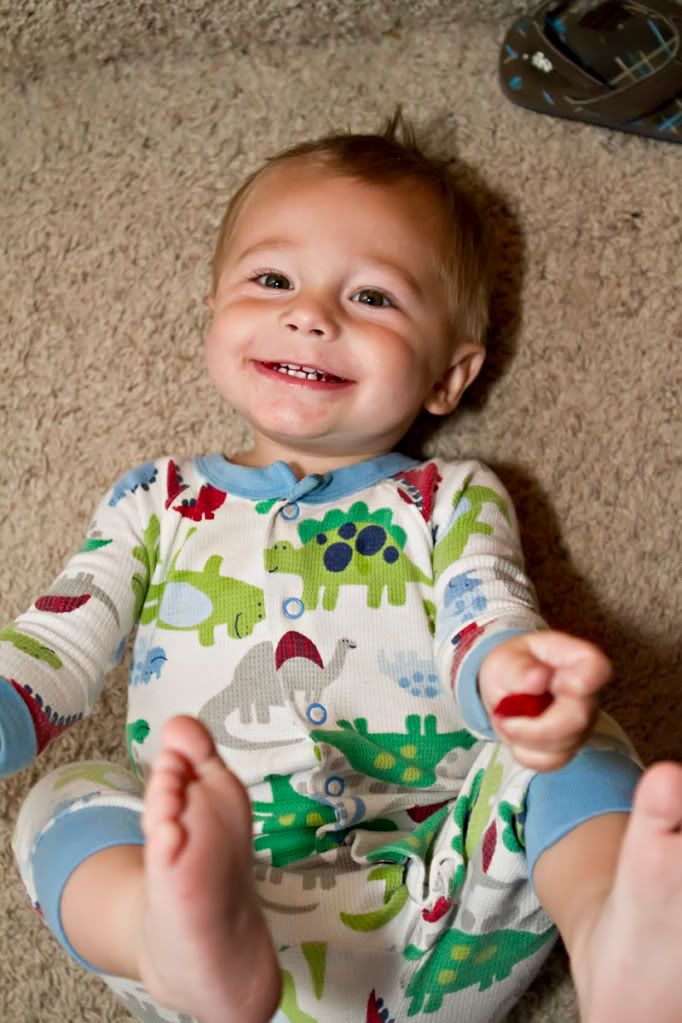 Posted by

Mitzi
at 1:06 AM
2 comments:

Monday, September 6, 2010
I need snowcones. I need snowcones and lemonade. Lemonade and flip flops. I need flip flops and warmth. Today was way too cold for a swim party, so I need summer back. Mostly, I need summer back because I need my hubby back.
We are officially back in full school mode around our casa. Chris is spending his days falling asleep on the couch with a stack of index cards chalk full of "name, generic name, class, brand, scheduled, dosage forms, indications, MOA, peds, interactions, contraindications, precautions, bb warning, adverse reactions, patient consultations, pregnancy category..." (I totally just peeked over while he sleeps next to me and these were just the headings I could read through his chicken scratch writing, haha). All I have to say is please give your local pharmacist a hug for knowing all this crud for you! School stinks!
We had such a fun summer together though. Now I hope to catch up on my summer blogging, not like Chris was a distraction or anything, but kinda. Little Hayes needed some quality time with his dad and boy did he get it. Chris taught him to swing a golf club and play a little baseball. What a proud dad he is too. I'd be proud except I'm busy cussing because now Hayes thinks he needs to chuck anything that's within reach. He chucks my (_____ insert any object smaller than a baseball) and then looks at his dad like we should all clap for him. Example: we were in Sea World checking out the touching part of the starfish exhibit. Cute right? Chris picks up a star fish and shows it to sweet little Hayes, setting it lightly in Hayes' hand. Just as I snap an innocent picture, Hayes THROWS THE STARFISH (pretty far) back into the water and claps at himself. Oh boy, like they aren't tortured enough already.
I guess there is one thing about the fall to be super excited about though. It's almost November. Do you know why November is the bomb of all months? Nope, it's not cause it's my birthday, but thanks for remembering. I get to be an aunt again. Absolutely can't wait to meet little baby Traain Traxz (his big brother named him that, I added the gangsta spelling for extra effect).
This is a typical routine for us. Play, play, play...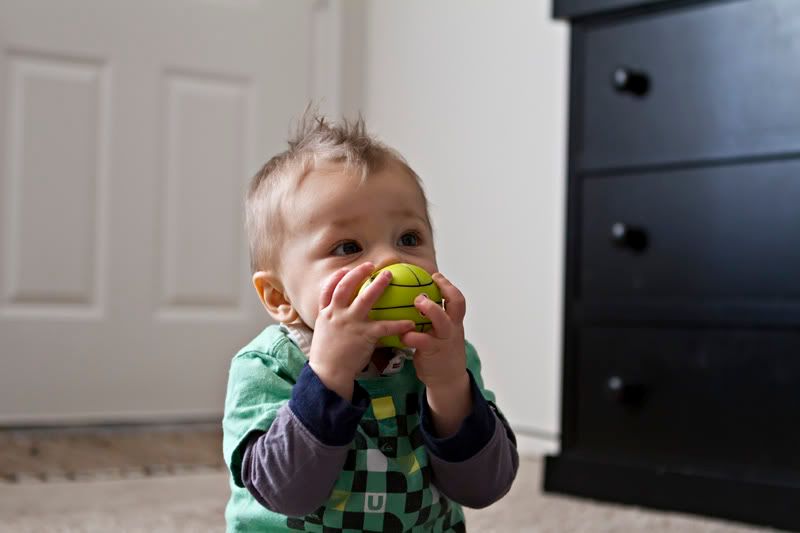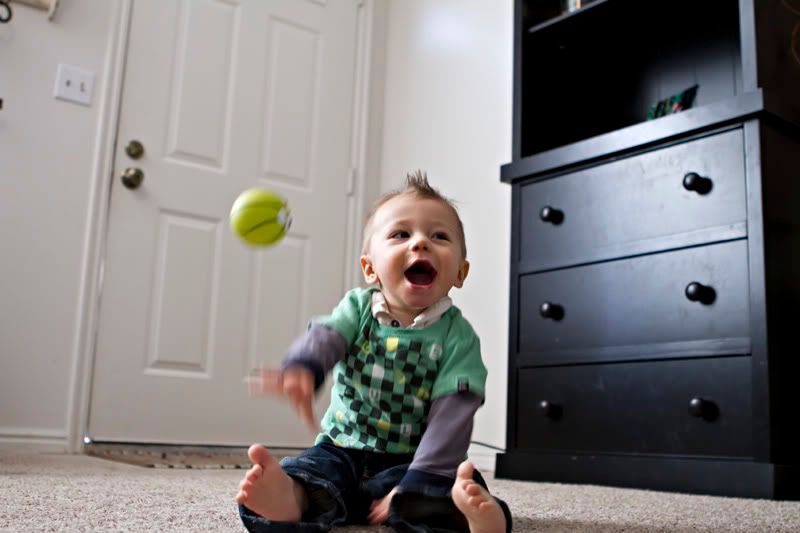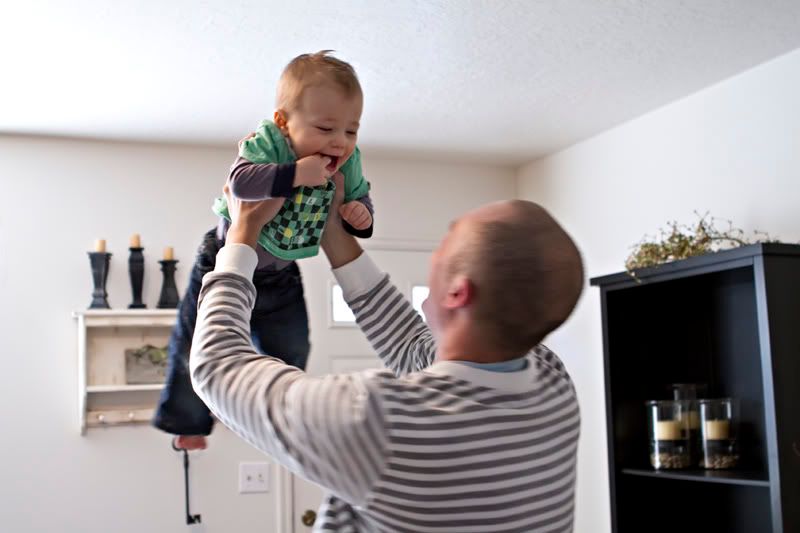 eventually we have to stop playing and this happens.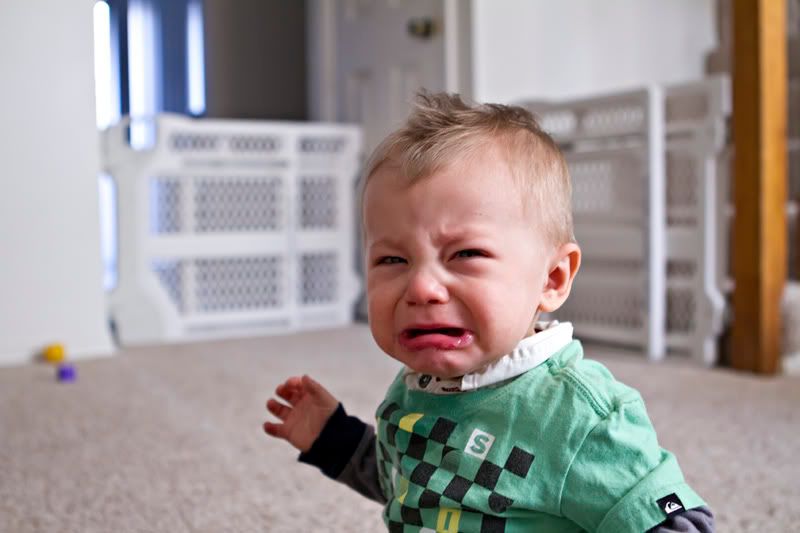 He is so sad so he runs to a blanky, grabs his bink, and crawls up on your lap.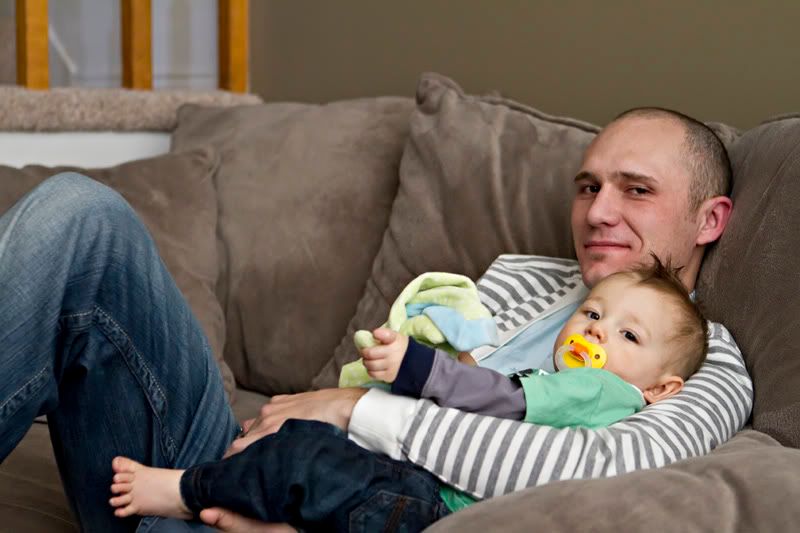 I bet Hayes was around 14 months here when he started to walk (June 1st) and we had to put up the gates again because he wanted to fall up and down the stairs.
These were last month (16 months) at dad's ball game...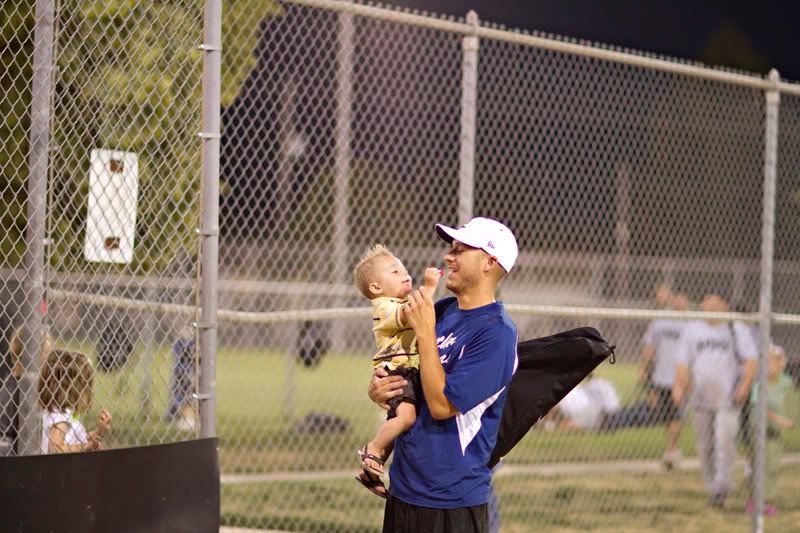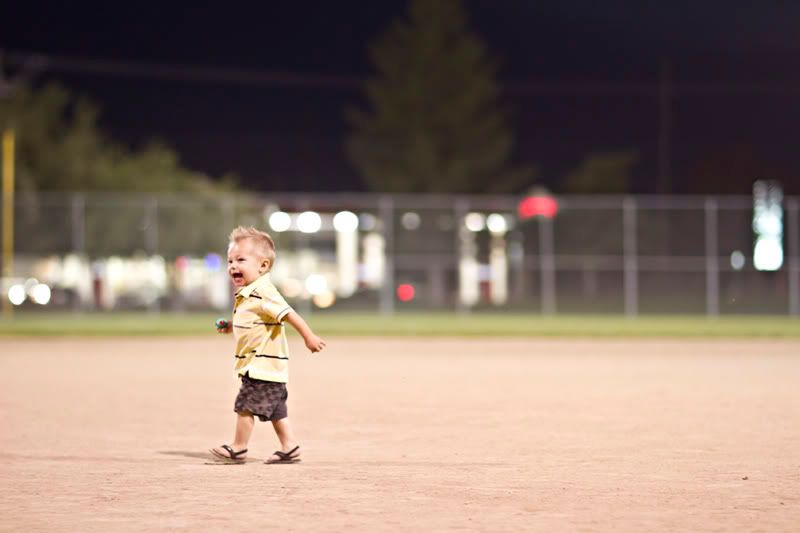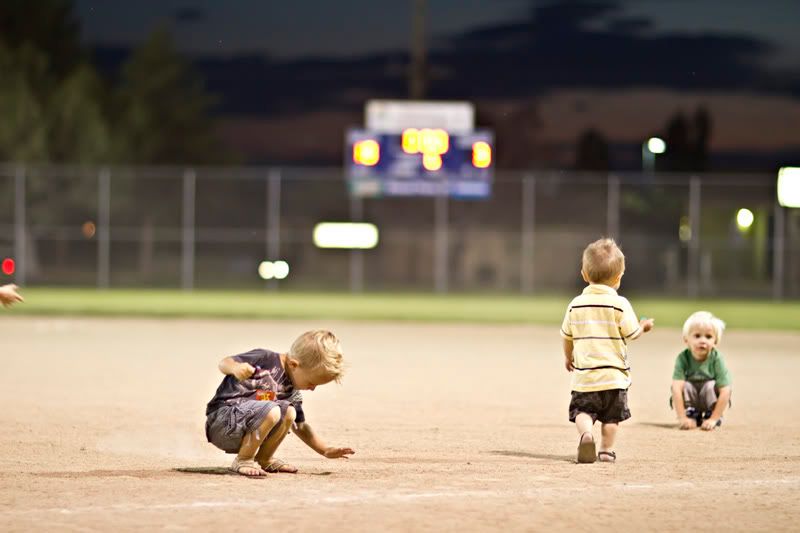 Such a little boy!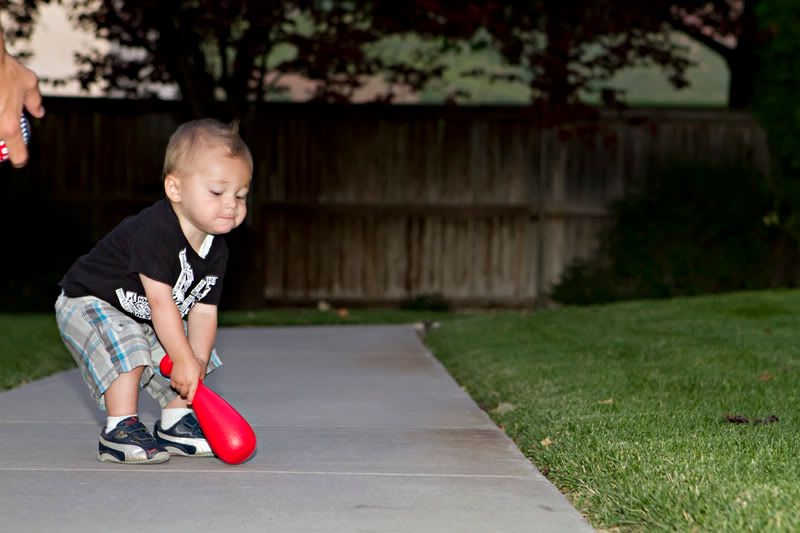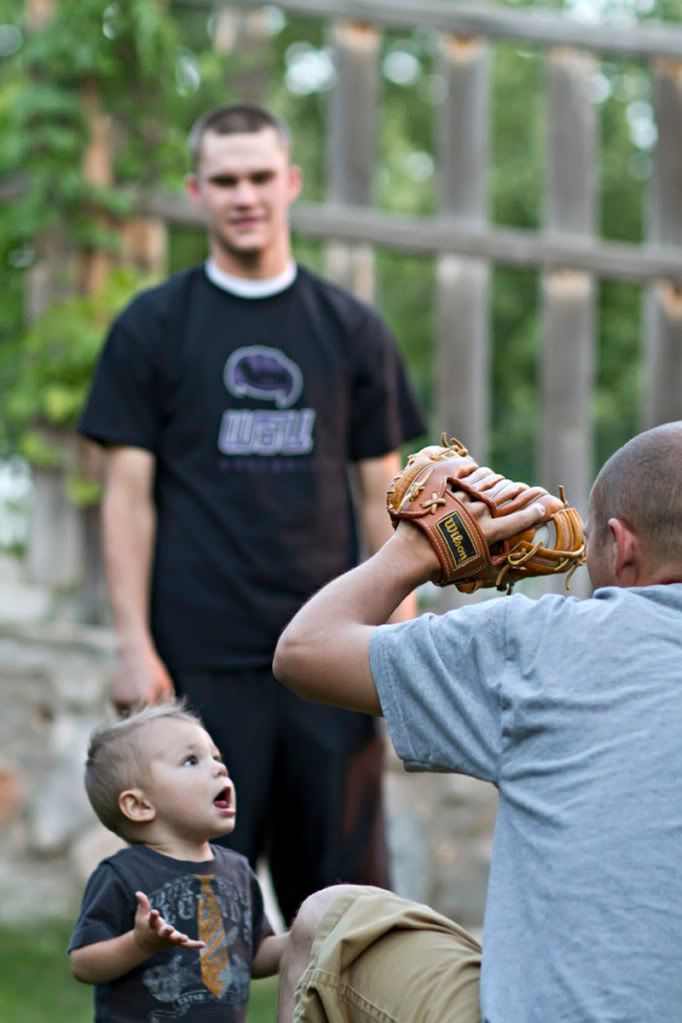 Posted by

Mitzi
at 3:36 AM
No comments: