Saturday, November 14, 2009
Monday, November 2, 2009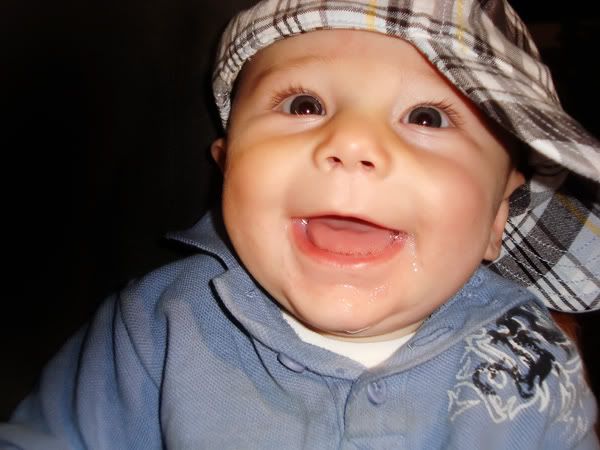 What do you get when you put baby food and Hayes together?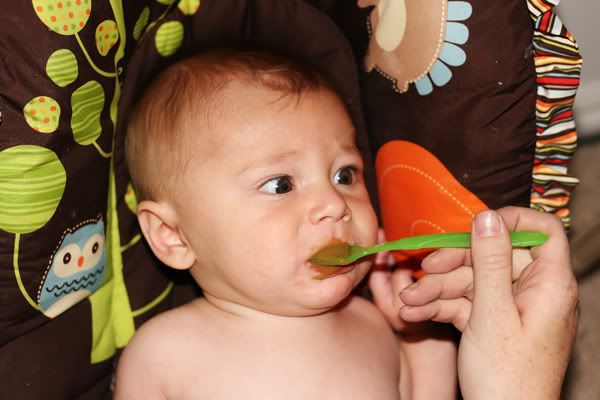 Colored puke!
No kidding. In our desperation to get this kiddo to keep anything down, we gave baby food a try when Hayes was 5 months old. It might have helped a little, but mostly it just added a little tint of color to his puke. Let me tell you, the kid doesn't discriminate when it comes to food! He loves it all!
I was so excited when Hayes starting sitting because I just
knew
he would be entertaining himself in no time. Wrong. Days after he learned to sit, he started scooting around like crazy. He has been scooting for a few weeks now but is just barely getting those darn knees under him to really get around.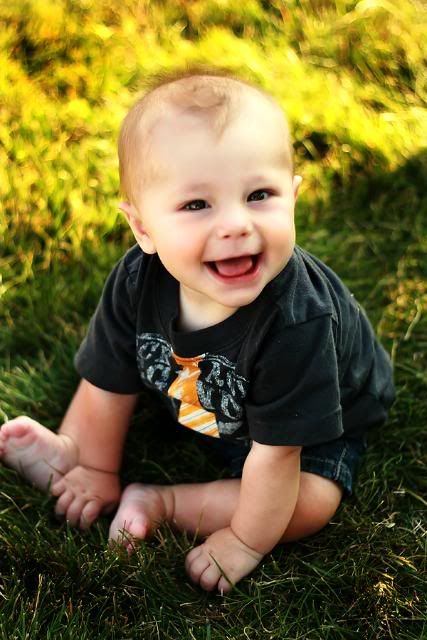 So here were the 6 mo. stats...
Height 27 in. 80%

Weight 15.3 lbs. 9%

Head 23%
The doctor's response to these, "He's pretty small, try getting him to keep his food down...and lets feed him baby food at least five times a day." As if my life didn't already revolve around his schedule and trying to stop the puke! :)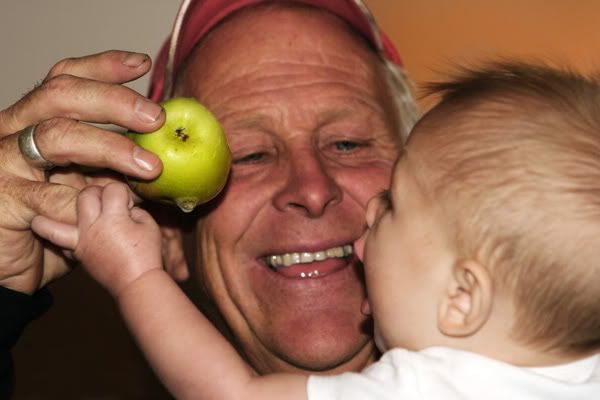 The latest update is our little guy got his first tooth. There it was poking out on the bottom as white as could be. He got it at 6 1/2 months and I do have to say that it is quite adorable! Now he has number two pushing its way through.
The funnest thing about Hayes right now is how much he LOVES attention. His new thing is diving into people's arms when they sit down next to us. The other day he was playing in the exersaucer and just started laughing hysterically. When I looked up to see why he was laughing, he was just staring at me with I'm-so-cute-so-give-me-all-your-attention eyes. He definitely knows how to get attention.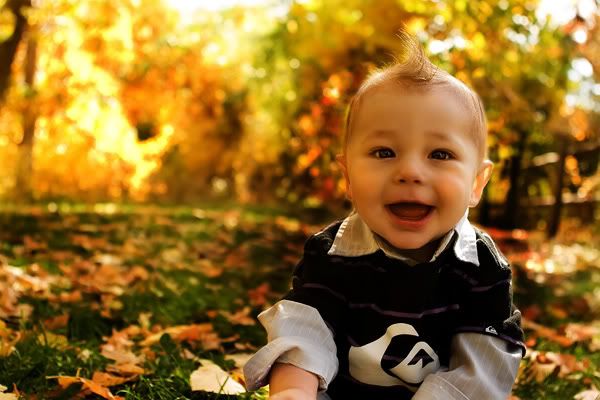 I'm the type of mom that gets sad that her baby is growing so fast. He is so big! Seeing him just standing there makes me want to grab him in my arms and make him stay little forever. So let me just say that I do not love that he already stands so big with a little something to hold on to.

Posted by

Mitzi
at 12:33 AM
8 comments: